Located inside the South National Place complex
4730 South National Avenue
Building C, Suite 3
Springfield, MO 65810
417-496-8796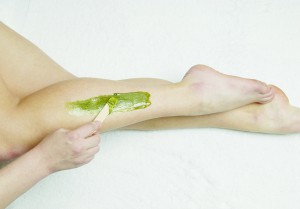 I proudly use Nufree for all of my waxing services. Nufree is a wax free, soy based hair removal product that is completely self cleansing, anti-bacterial, anti-viral, and anti-fungal. It is very gentle on sensitive skin and since Nufree only heats up to 98 degrees it does not burn or adhere to the skin like traditional waxes. This allows Nufree hair removal treatments to be less painful than traditional waxing treatments.
Brows/Lip/Chin $15 each/$30 for all 3
Full Face (includes sideburns and cheeks) $40
Underarms $30
Arms $50
Half Legs $50
Full Legs $70
Back/Chest $70 each
Bikini $70
Brazilian (Female only) $80
Lash and Brow Tinting
Have you recently changed your hair color and now they look out of place? Have your brows become sparse from age or over tweezing? Change or boost the color of your brows in the time it takes to shape them. You can also plump your thin lashes with a quick black tint. Make your eyes pop and even decrease your time in front of the makeup mirror. Both make an excellent addition to any facial waxing service.
Brow Tint $20
Lash Tint $20
photo courtesy of ASCP